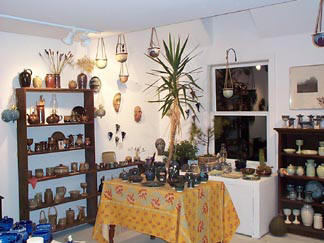 Shanware pottery is noted for it's wide variety of both light and dark glazes and for it's many interesting techniques.
Standard & one of a kind pieces are on display and ready for purchase. Custom orders are gladly accepted.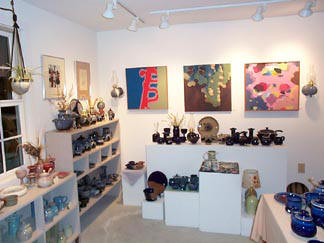 Many of our standard handcrafted designs can now be ordered on line in our E-Shop.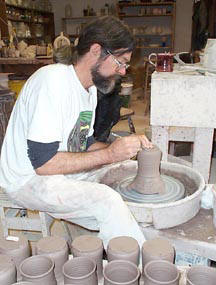 Depending on the day you visit, you may see pottery being thrown, trimmed, glazed or fired.
Group tours can be arranged .
Working studio.