Ikebana Bowls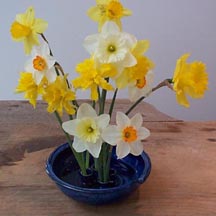 Ikebana is the Japanese art of flower arrangent. Our new Ikebana bowl makes floral arrangements a snap. Just push 2 or three flower stems into the special tapered cups in the base of the bowl, add water, and there it is! The holders in the base of the bowl have opennings to let the water in the bowl flow to the flower stems, keeping them fresh.
3" ht. x 8 1/4" dia.

#1075

$61.00 ea.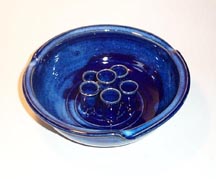 Nordic Blue Glaze shown. To see other colors link to Glaze Colors.


SHANWARE POTTERY
1819 Rumney Route 25, Rumney, NH 03266

(603) 786-9835

Call us toll free at 1-877-418-0786

info@shanware.com