Colanders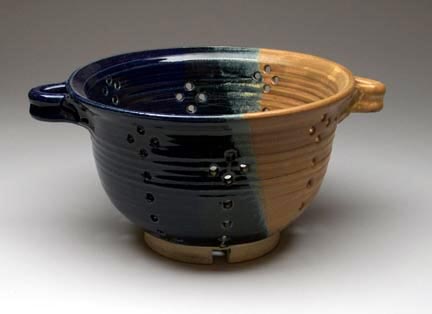 Many items that are made of plastic or aluminum today were in olden times made of clay. Our traditional clay colander is crafted for everyday use. It also makes a great fruit bowl because the holes allow your produce to "breathe".
8 1/2" x 10 1/2" x 4 1/2" ht.

#1002

Price $62.50 ea.
Navy & Gold Glaze shown. To see other colors link to Glaze Colors.


SHANWARE POTTERY
1819 Rumney Route 25, Rumney, NH 03266

(603) 786-9835

Call us toll free at 1-877-418-0786

info@shanware.com