Teapots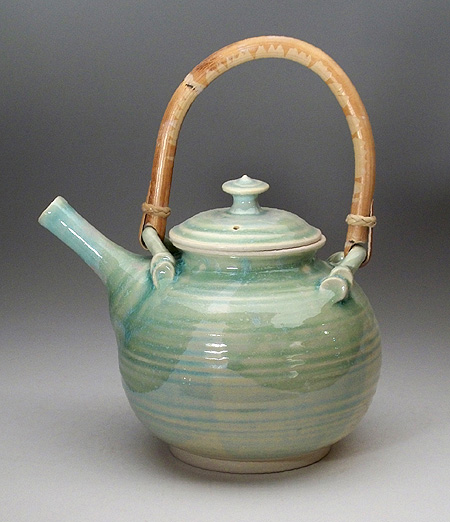 Our teapot is inspired by traditional designs from the Orient. The lid has a latch to keep it in place while pouring; the spout has a built in strainer for use with loose tea.

Small (#1050A) 8" ht. x 7" x 5 1/2" ---------------$76.00 ea.
Kiwi-Ph Glaze shown. To see other colors link to Glaze Colors.


SHANWARE POTTERY
1819 Rumney Route 25, Rumney, NH 03266

(603) 786-9835

Call us toll free at 1-877-418-0786

info@shanware.com