Toad Abodes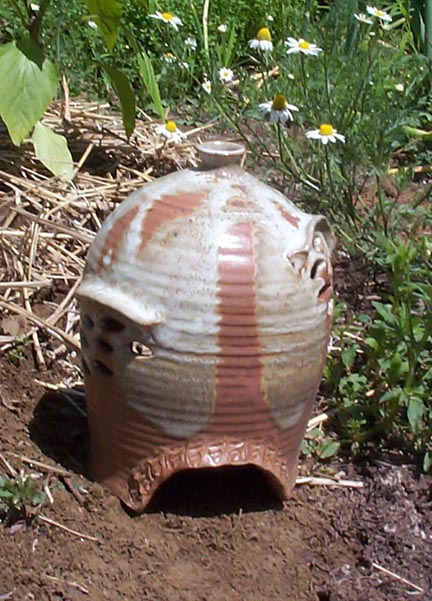 Your garden toads will be the envy of the neighborhood! Hand thrown and glazed to perfection this garden ornament makes a welcome and safe retreat for your hard working garden friends. One toad can eat up to 15,000 slugs, cutworms and other pests in a single season. The vent at the top and side windows keeps the abode cool on hot summer days.
8 1/2" ht. x 6 1/4" dia.

#2507

$65.00 ea.
Siena Glaze shown. To see other colors link to Glaze Colors.


SHANWARE POTTERY
1819 Rumney Route 25, Rumney, NH 03266

(603) 786-9835

Call us toll free at 1-877-418-0786

info@shanware.com